Collections
Most of my work is sold in person at local shops, galleries and events. Sign up for email updates below, and feel free to contact me directly if you see something you like that isn't available on the site. On the right, Fall 2022 featured striking colors in a variety of beautiful stones such as Jasper, Sumatran agate, Rosarita and obsidian. Black and white bone carvings broungt light and shadow to the collection.
Sign Up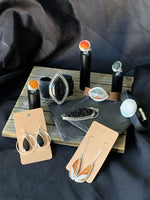 Hello and welcome!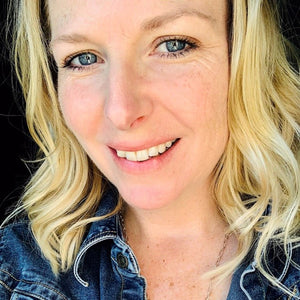 About me
Hi, thanks for stopping by! This website is here to make shopping for my hand-made jewelry easy, but I'd like it to be more than that. I'm going to be sharing posts on my own process and experiences as I continue to learn metalsmithing, jewelry design and fabrication. It's also a space to share ideas, experiences and new adventures--I hope you'll join me!
Read My Blog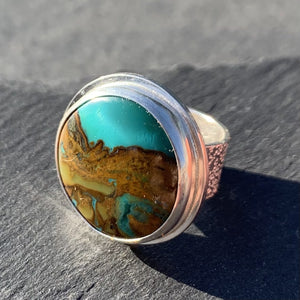 Miniature Landscape
I'm always looking for stones with unique features, especially those that reflect natural scenery. This gem silica displays beautiful browns resembling rock formations, with turqoise skies and waterways. It's set in sterling silver with a hammer-textured band.
Buy Now
Sumatran Agate
These stones are so vibrant and so unique, I just had to highlight them. Sumatran agate with bands of orange, white and yellow. I've formed some elongated ear wires to give them a bit more dramatic dangle effect. Perfect for Fall or anytime your looking for a pop of color!
Buy Now